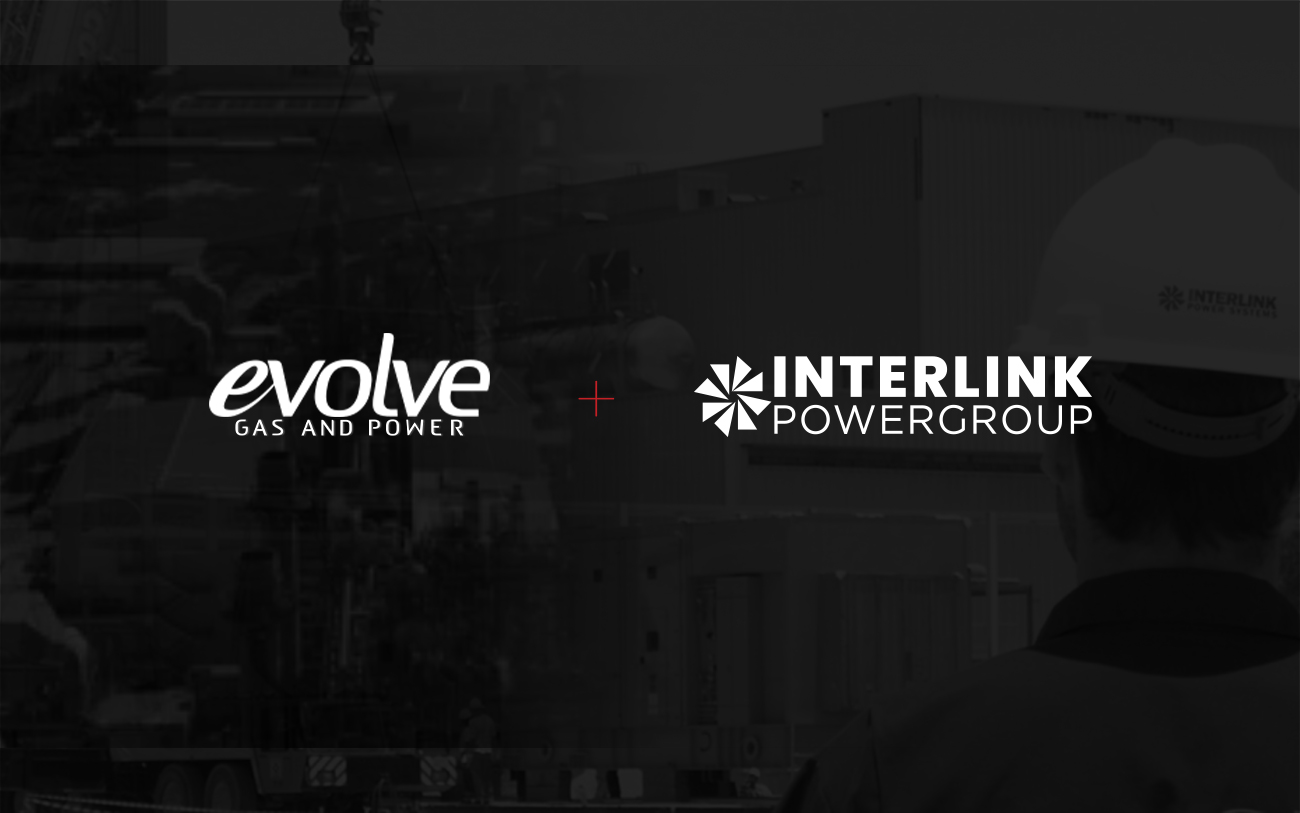 Evolve Gas and Power Solutions, LLC. and Interlink Power Group have announced their planned merger of business operations. Evolve will acquire Interlink's existing customer contracts, employees, and assets. The merged companies will continue operations under the Evolve Gas and Power brand.
Established in 2007, Interlink Power Group is a leading Australian full-service engineering power company specializing in providing industrial-scale power solutions, critical assets, and essential services to local communities worldwide. Interlink's history of commitment to efficiency, transparency, and favorable long-term project outcomes make this acquisition a high-value market proposition.
"The joining of Interlink Power Group with Evolve Gas and Power will increase the quality of our products and services offered through greater flexibility, engineering design, customer support, and expanded in-house capabilities. With our more robust financial position and collective industry experience, Interlink will be able to broaden our market reach, providing customers with a competitive global alternative EPC and O&M option." - Steve Thurstans | COO, Interlink
Evolve Gas and Power specializes in power generation, API 617/618 compressor packaging and ESG solutions for pressure letdown applications in natural gas distribution for the oil & gas, petrochemical, and power generation industries.
Combining Interlink Power Group's rotating equipment services of EPC, O&M, relocation, upgrade, and refurbishment with Evolve Gas and Power's financial and corporate governance, Evolve Gas and Power will be a market leading service provider throughout the world.
"By integrating Interlink's diversified full-service industrial-scale power systems, critical assets, and essential services with Evolve Gas and Power's unique ESG solutions, Evolve will be able to greatly scale our sustainable power generation services, especially in remote areas." - Justin Moody | President, Evolve Gas and Power
About Interlink Power Group
Interlink Power Group is a multi-disciplinary power plant engineering group offering design, construction, and operation and maintenance of global infrastructure projects. They bring together both technical and commercial experience to create a power solutions provider that clients can rely on no matter the problem. Interlink specializes in providing industrial-scale gas turbine and hybrid power systems, critical assets, and essential services to utilities and local communities worldwide. Their core objective is to bring reliable and energy-efficient power and services to the most remote areas in the world and enrich the lives of people across different sectors.
Click here to visit Interlink's website >>
Contact Info:
Lindy Devitt
Managing Director
Evolve Gas and Power
10555 Cossey Road
Houston, Texas, 77070
832-375-0099
This email address is being protected from spambots. You need JavaScript enabled to view it.