Sapphire Technologies Partners with Tallgrass and Evolve Energy for Largest US Installation of Turboexpanders to Generate Clean Energy + Reduce Carbon Footprint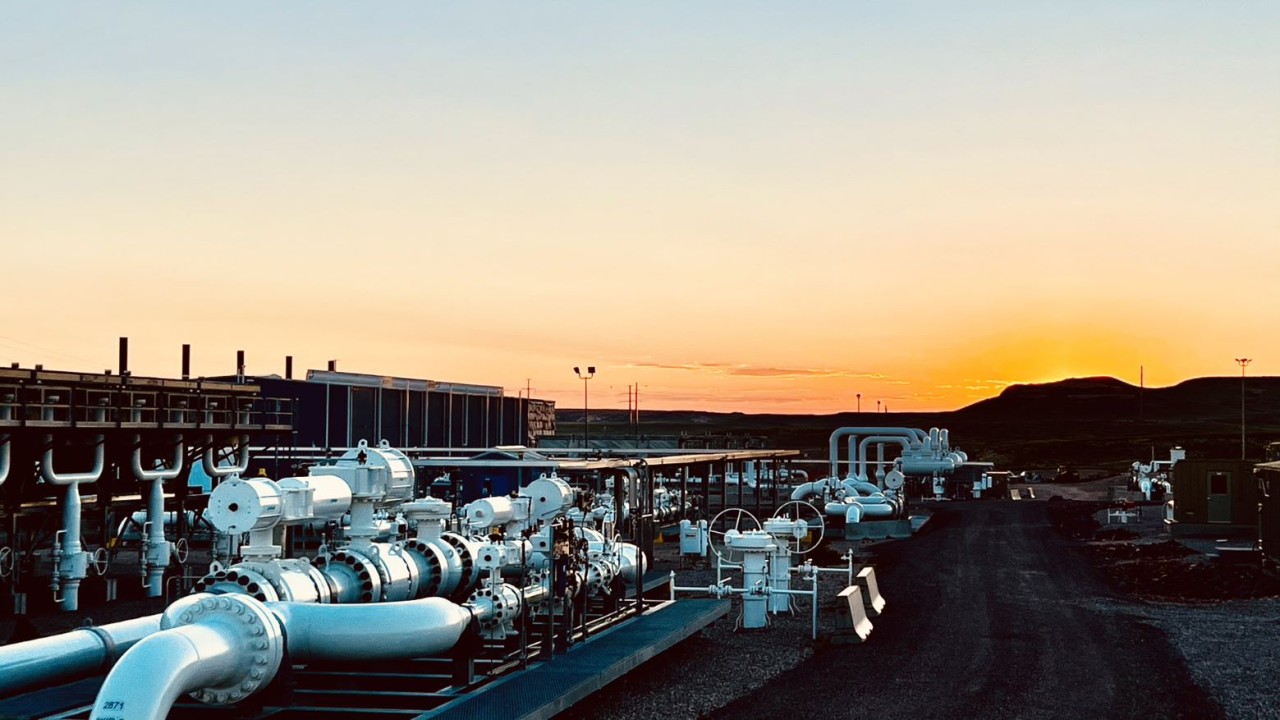 Cerritos, CA – October 25, 2022 – Sapphire Technologies, developer and manufacturer of energy recovery systems for hydrogen and natural gas industrial applications, has partnered with Tallgrass Energy, a leading US energy infrastructure company, to pursue a nationwide clean energy project to install over 72 turboexpander systems over the next 3 years. Evolve Energy, a leading critical infrastructure and data center service company, has partnered with the firms to develop a turboexpander process control system capable of responding to the variable temperatures, pressures, and flow rates of the natural gas pipeline network. Evolve will provide integration services for Tallgrass, and the clean power generated by Sapphire's turboexpanders will be consumed in Evolve's data centers. This installation is Sapphire Technologies' largest deployment of turboexpander systems in the US to date.
Sapphire Technologies' FreeSpin® In-line Turboexpander will provide Tallgrass with unique technology that decarbonizes the pipeline, allowing the firm to rapidly reduce its greenhouse gas (GHG) reduction targets. Tallgrass Energy selected Sapphire Technologies' turboexpander because it is a low-capex, low-opex clean energy technology.
"This exciting partnership provides us an opportunity to tap into the US market using our turboexpander technology with Tallgrass Energy," said Freddie Sarhan, CEO at Sapphire Technologies. "Our partnership with this industry leader will help them decarbonize while deploying clean energy solutions across the United States."
"We are looking forward to the adoption of Sapphire Technologies' turboexpander systems into our pipeline infrastructure and are confident this partnership will help ensure we achieve our mission of providing leading energy solutions that create a cleaner energy future," said Justin Campbell, VP of Power and Transmission at Tallgrass Energy.
The turboexpander project is believed to be the single-largest supply agreement for turboexpanders sold into the midstream sector, highlighting the U.S.' continued adoption of clean energy technologies.
"Evolve is excited for this opportunity to work with Sapphire Technologies and Tallgrass, where we can utilize our experience to power data centers utilizing clean energy," said Tye Johnson, CEO at Evolve. "We hope to continue partnering with companies that prioritize clean energy projects by deploying new and exceptional technology."
‍
About Sapphire Technologies
Sapphire Technologies is driving global decarbonization through developing and manufacturing energy recovery systems that harness the power of gas expansion to produce reliable and clean electricity. Sapphire Technologies' systems are designed to convert energy wasted in pressure reduction processes into electric power without interrupting operations. By recovering this wasted pressure energy, Sapphire Technologies helps customers maximize efficiencies, improve productivity, reduce carbon emissions, offset electrical costs and achieve substantial financial returns. For additional information visit https://sapphiretechnologies.com.
‍
About Tallgrass
Tallgrass is a leading energy infrastructure company focused on safely, reliably and sustainably delivering the energy and services that fuel homes and businesses and enable quality of life. We are committed to being at the forefront of efforts to decarbonize our world. An investor group led by Blackstone Infrastructure Partners, which includes Enagás SA, GIC, NPS and USS, owns the outstanding equity interests in Tallgrass. Learn more at https://tallgrass.com
‍
Tallgrass Media Inquiries
Steven Davidson,817-988-4284
This email address is being protected from spambots. You need JavaScript enabled to view it.
‍
About Evolve Energy
Established in 2004 and headquartered in Houston, Texas, Evolve specializes in the deployment of mission critical infrastructure solutions for all market verticals. The principles of Evolve have been professionally dedicated to the industry serving private and public entities across the Americas, Canada, Europe and Africa. Evolve has hundreds of years of combined expertise within their organization and has completed thousands of critical infrastructure projects with their in-house team. Since 2004, Evolve's mission continues serving their clients as trusted advisors in all facets of the mission critical infrastructure lifecycle planning, design, deployment and management. For additional information visit: https://www.evolveincorporated.com/
‍
Sapphire Technologies Media Inquiries
Isabella Roy
This email address is being protected from spambots. You need JavaScript enabled to view it.
Stay Informed
When you subscribe to the blog, we will send you an e-mail when there are new updates on the site so you wouldn't miss them.