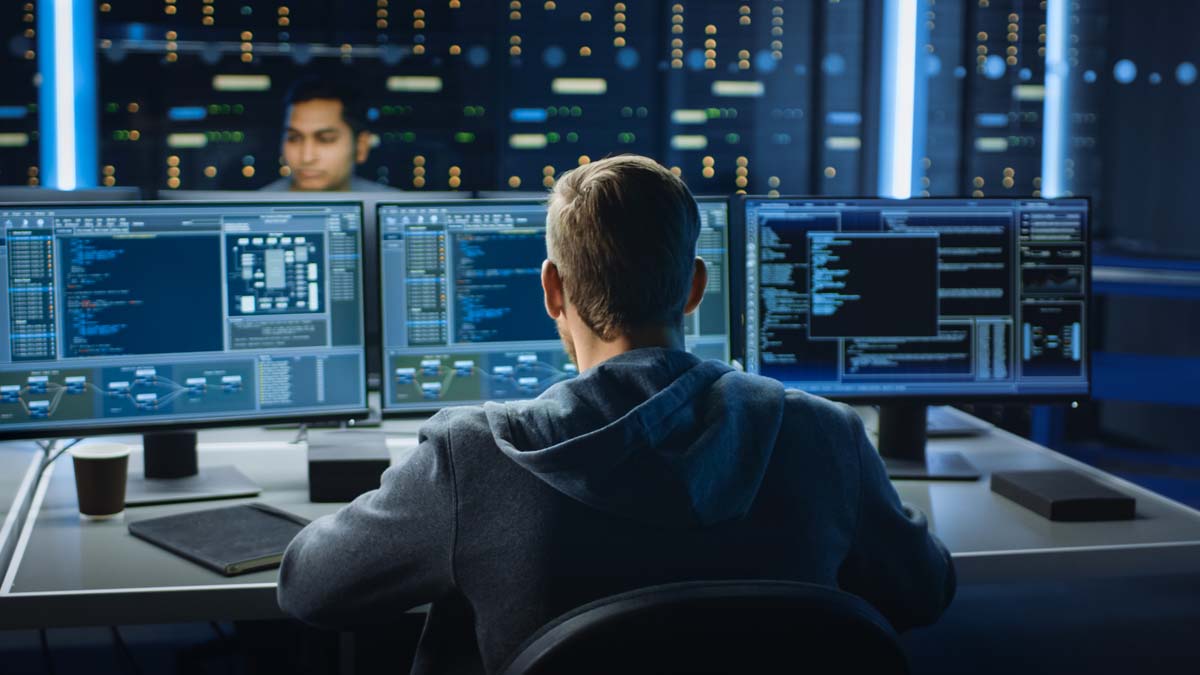 Masthead
Elert™ Monitoring Platform
eVOLVE
Slide
Reliable Visibility
Infrastructure Facilities Monitoring
Evolve offers eLERT(™) as the premier facilities infrastructure monitoring and maintenance solution to help our clients obtain efficient and reliable mission-critical facility visibility. eLERT(™) provides 24/7/365 monitoring for your mission critical facilities.
System Utilization Reporting

Slide
We Are the
Monitoring of Data Centers
Evolve can do what the industry's big players can't, which is monitor disparate equipment regardless of the vendor. Elert™ is one of the first mission-critical monitoring platforms that is vendor agnostic. Evolve does not need to try to force you into a proprietary system that only communicates with our equipment. Instead, we provide you with a solution that can monitor everything from a variety of critical equipment, including utility input, electrical switchgear, generators, fuel management systems, UPS, PDUs, CRACs, building control, fire and security systems, environmental conditions, pumps, water detection, CCT and more.





Slide
Infrastructure Experts
Optimizing Infrastructure
In business, there's no time for downtime. To ensure your critical mission facilities keep running at peak performance, Evolve offers the all-seeing, all-knowing advantages of our proven Elert™ Advanced Monitoring System. With Elert™, you benefit from a single, concise platform for the critical monitoring and management of your data center infrastructure systems that increases visibility and eases management.
Elert™ Features
Enterprise Designs
Standalone Designs
Hosting Solutions
System Utilization Reporting
Power Capacity Planning
Performance Indicators
Smart Phone Applications
Custom Floor Plans
Equipment & System Summary Graphics
Equipment & System Dashboard Graphics
Source Power Tracking
Maintenance Mode
Thermographic Views
Energy-Graphic Views
Energy Cost Analysis
Trend Console & Charting
GUI Based Configuration
User Defined Customized Messaging
Alarm Matrix & Escalation
E-mail & Text Notifications
System Status Reporting
Hardware Status Reporting
Data point History Reporting
BAS Logic Programming
GUI Access Control
Multiple Language Suite
Drawings/Specs Depository
SCADA System Compliance
Elert™ Integration
Utility Power
Switch Gear
Generators
Fuel Systems
Transfer Switches
Main Power Distribution
UPS Systems
Power Bypass Systems
Power Distribution Units
Rack Power Units
Branch Circuit Monitoring
Server Monitoring
HVAC Equipment
Building Automation Systems
Chilled Water Systems
CRAC Units
Environmental Systems
Fire Alarm Systems
EPO Systems
Asset Monitoring Systems
Security Systems
Leak Detection Systems
IP Cameras